Our Story
This sauce started from an old family recipe. Even though my uncle never tell me what his secret was, he beleived in always making something your own. Over the years, my wife Monica and I seasoned it with love, perfected it, and made it our own. This sauce is dedicated to my uncle, Richard Moss III. Gone but never forgotten. We love and truly miss you.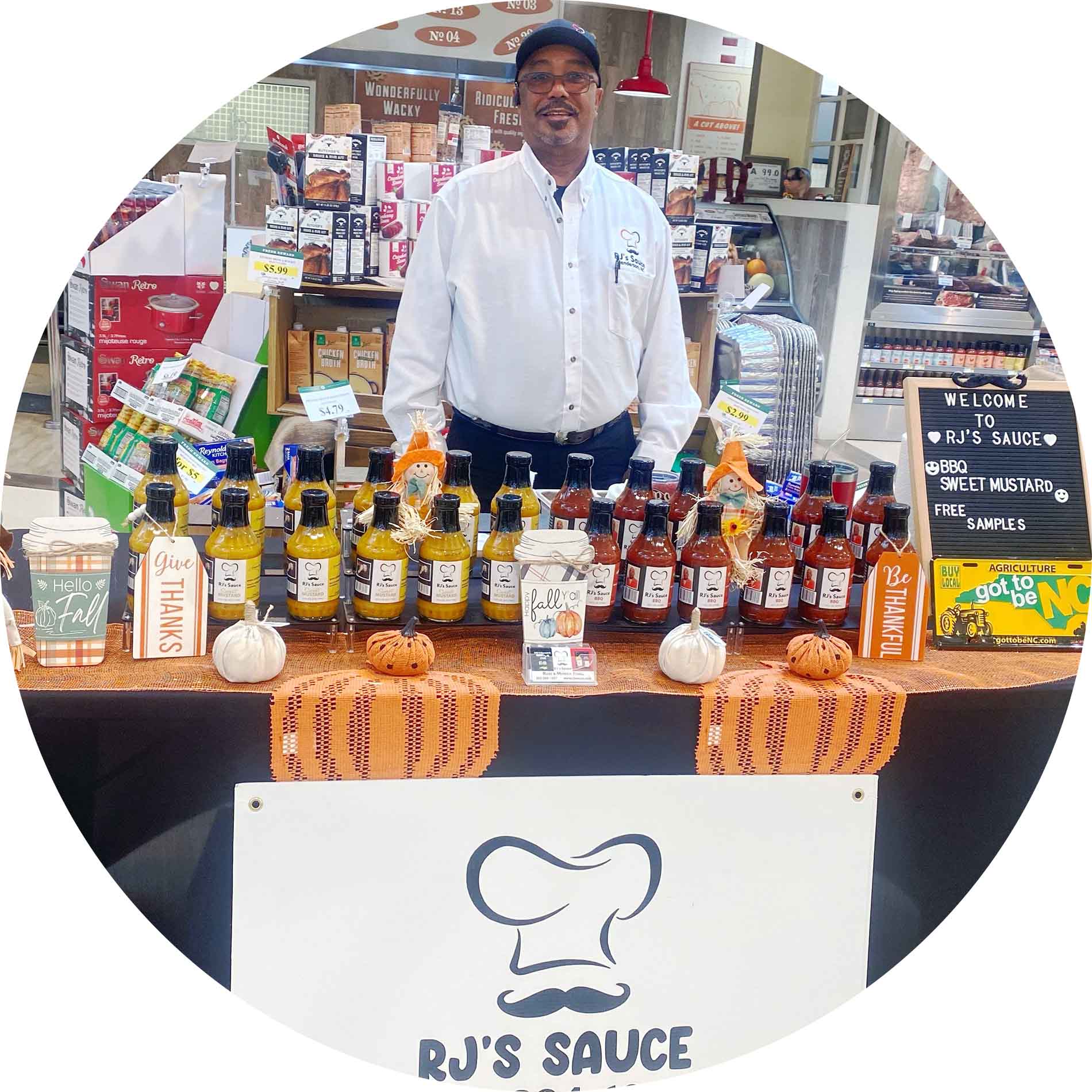 Choose your Rj's Sauce!
Head to your nearest Lowe's and grab a bottle today!
Give us a call or stop by our store today.
Voted Best Mustard Sauce
Pinehurst Barbecue Festival