RJ's Sauce
In Stores Now!
RJ's Sauce is now available at select Lowes Food stores! Our all-natural, unique blend of flavors is now even more accessible for you to elevate your cooking to the next level. Whether it's for marinating, grilling, or as a dip, RJ's Sauce is the perfect addition to any meal. Head to your local Lowes Foods and grab a bottle today!
About Us
RJ's bbq sauce is not just a bbq sauce. This sauce is an all purpose sauce. Sweet with a little heat! You can bake, broil, roast, simmer, sauté and of course grill with it! Great on ribs, chicken, chops, wings, and chopped turkey or pork bbq. If you use it as a marinade remember low and slow. This sauce is great on anything! No msg.
The ingredients are all natural as listed on the bottle. The sweet mustard sauce is great on fried foods. Fish, chicken, chops wings and you can even grilled or baked with it. You can use it on a salad as well as a dipping sauce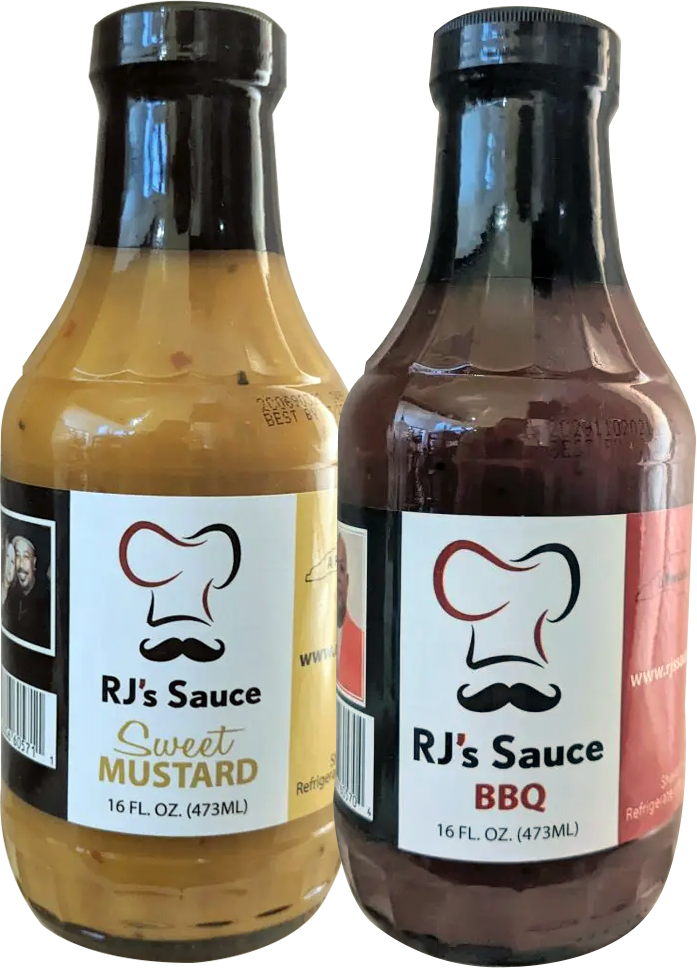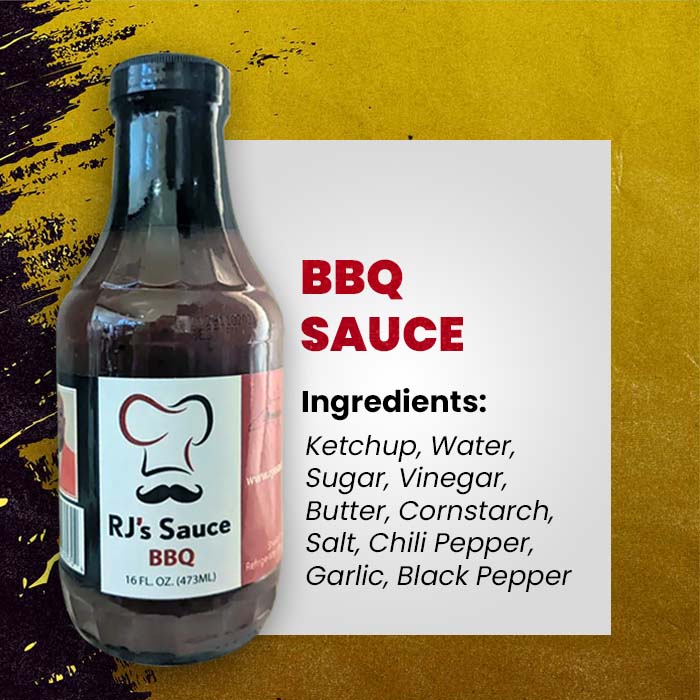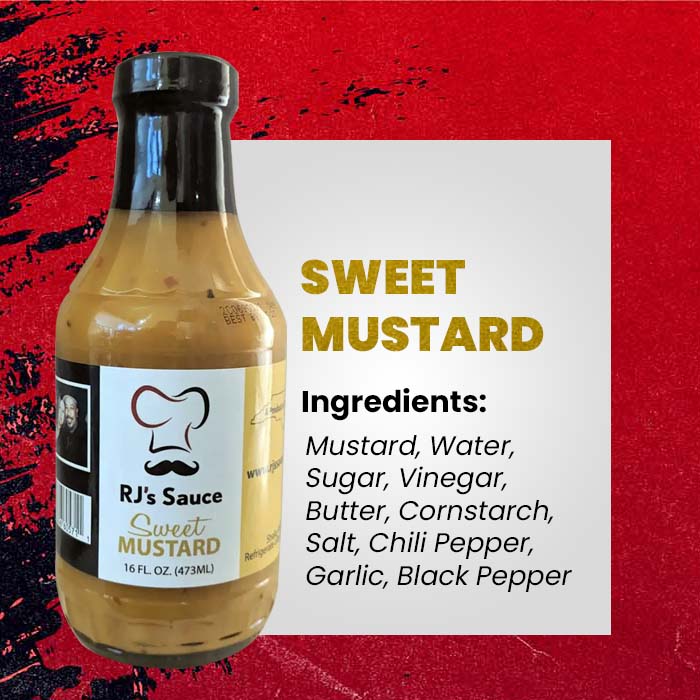 Visit Our Food Truck
Buy our sauce at our food truck, located at 1757 N. Garnett Street, Henderson, NC Every Tuesday – Friday 11-5pm
Customer Reviews
We value the customer and ensure that they have a positive experience when they shop with us. See what others have said about our products!

They have great food and they are friendly it's nice and clean the sauce he makes is good.
Wesley Jefferson
Customer

Every time I've eaten at RJ's Grill I have never been Disappointed. The food taste great and customer service is always wonderful. My favorite things to order are ribs and Moni's Mac
Shena Williams Alston
Customer